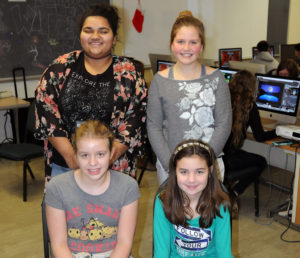 by Richard Lamb–Advance Editor

For the second year in a row, students from Rogers City High School (RCHS) were honored at the Thunder Bay International Film Festival. This year's theme of "biodiversity is" inspired student submissions from Ben Witter's classes at RCHS.

Taking first place in the high school category, and earning the people's choice award was a three-minute film by DyShauna Rutherford.
Click here to read the full article from the Presque Isle Advance!
Created on Monday, December 11, 2017