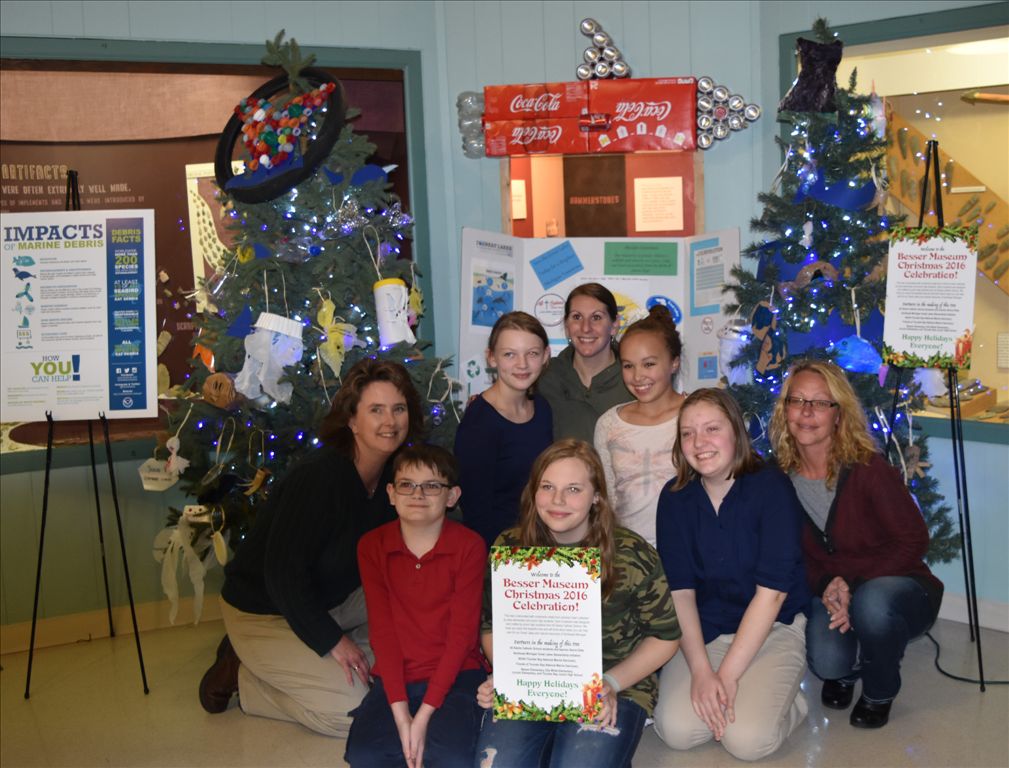 All Saints 7th and 8th graders are developing a culture of conservation in their school. Centered around consumption of plastic and its potential impact on our Great Lakes as marine debris, these students studied single-use plastics in the cafeteria and challenged fellow students to reduce their use of single-use plastics after giving a school-wide presentation about the impact of marine debris. Using curriculum developed by the film Bag It: Is your life too plastic (AVAILABLE THROUGH THE NEMIGLSI LENDING NETWORK), they collected data in their cafeteria and tracked how much they were able to reduce. They also educated cafeteria workers (to remove plastic silverware and return to metal silverware) and school administration. Carrying this message back to the public, the students shared their efforts at a Plastic Pollution Panel and informational table at the 2016 Thunder Bay International Film Festival.
These students led a NOAA Students for Zero Waste Week challenge and completed the NEMI Earth Day Bag Project with younger students. They also completed litter cleanups to prevent marine debris from entering the Great Lakes.
Continuing their project a second year, the students made ornaments out of trash collected by area students to raise awareness about the impacts of marine debris and how to better protect our Great Lakes now for the Besser Museum for Northeast Michigan's Season of Lights Exhibit!
Affiliated Organizations:
News
Wednesday, December 14, 2016