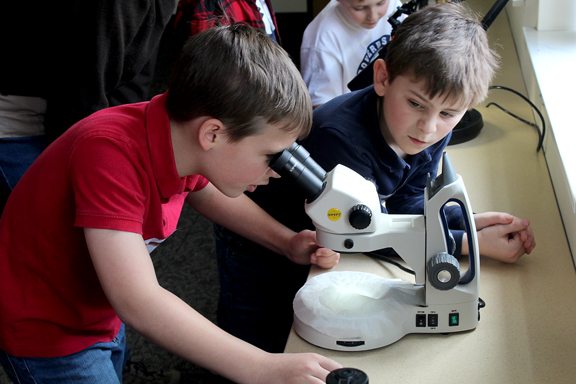 March 30th, 2018
BY JORDAN SPENCE
ALPENA — The second and third grade students from Lincoln and All Saints schools took a field trip to Thunder Bay National Marine Sanctuary to learn about good stewardship.
"This is a combined effort. The U.S. Fish and Wildlife Service and the Thunder Bay National Marine Sanctuary got together to offer this program to these schools through the Northeast Michigan Great Lakes Stewardship Initiative. Both Lincoln and All Saints have multiple teachers doing projects," said sanctuary Education Coordinator Sarah Waters.
Lincoln has done cleanups along Thunder Bay River and raised Monarch butterflies. All Saints has done lunch audits and plastic reduction campaigns at their school Waters said.
"So it's part of that and we decided to give them a day here to learn about single use plastic, marine debris and microplastics," Waters said.
Click here to read the full article!
Created on Thursday, August 30, 2018