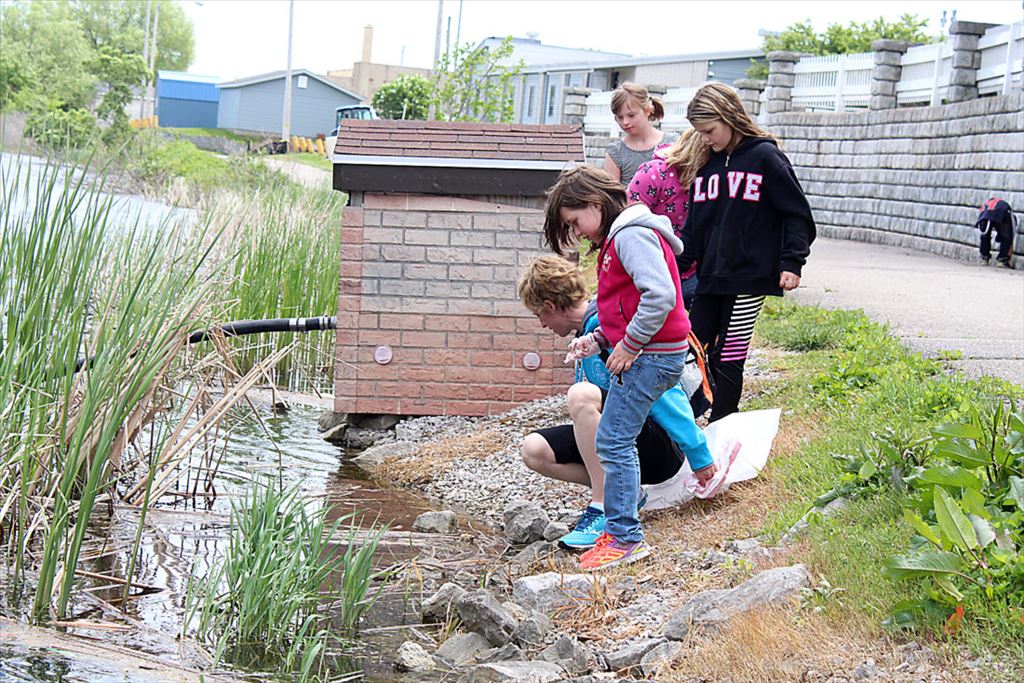 June 5th, 2018
BY JORDAN SPENCE
ALPENA — Lincoln Elementary third-graders combed the shores of the Thunder Bay River on Rotary Island Mill Monday in search of marine debris.
The students picked up pieces of trash and recorded the types they found.
"We start the year where I tied my science and writing together as well as working with the (Northeast Michigan Great Lakes Stewardship Initiative). So the beginning of the year we learn about butterflies. I catch them in August and the kids start learning about habitats and life cycles. We do a marine debris cleanup and they do their opinion writing in the fall," teacher Tina DenBleyker said.
They take a break in the winter and start to brainstorm about what they'll do next.
GLSI Network Coordinator Meag Schwartz was there with Huron Pines Americorp volunteer Hannah Hazewinkel to help the students on the search.
Schwartz said GLSI helped to bring other partners into the project like NEMROC.
She said NEMROC made and painted five butterfly houses for the pollinator project, which the students were able to see Monday as well.
Click here to read the full article!
Created on Thursday, August 30, 2018