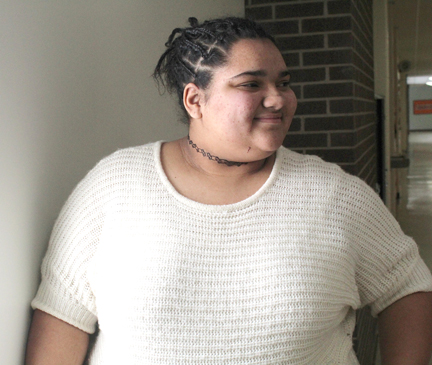 By Jordan Spence | The Alpena News
ROGERS CITY — There is one main reason Dyshauna Rutherford chose unity as her theme for her winning entry in the Thunder Bay International Film Festival Student Competition.
"I love nature around me I realized that importance of unity. Me alone, plant alone and even animal alone couldn't flourish without each other."
It was the first time 17-year-old Rutherford entered a film competition. She took first place and people's choice, in second place was Cameron Bullock also from Rogers City, third place went to students from California (entries could be made from all around the world).
"When they announced my name I don't know what I was thinking," she said. "I know I was crying. I know afterwards when I got to collect my thoughts I was very grateful. It was important to get validation from people who don't even know me."
Created on Monday, December 11, 2017