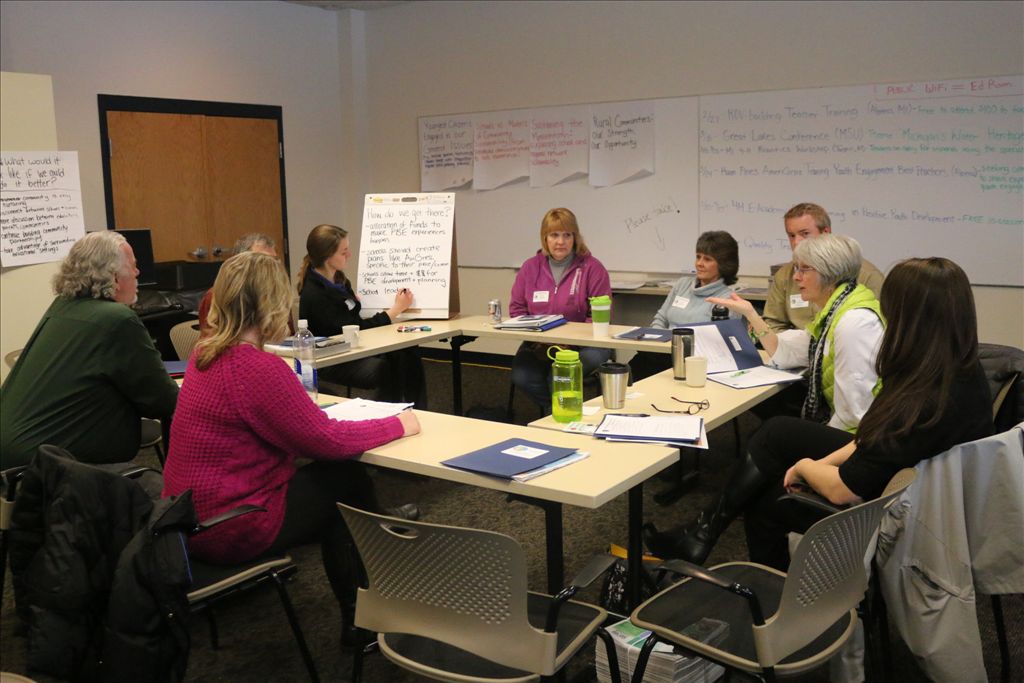 School and community partners explore integrated, applied learning opportunities through place-based education practices regional networking meeting.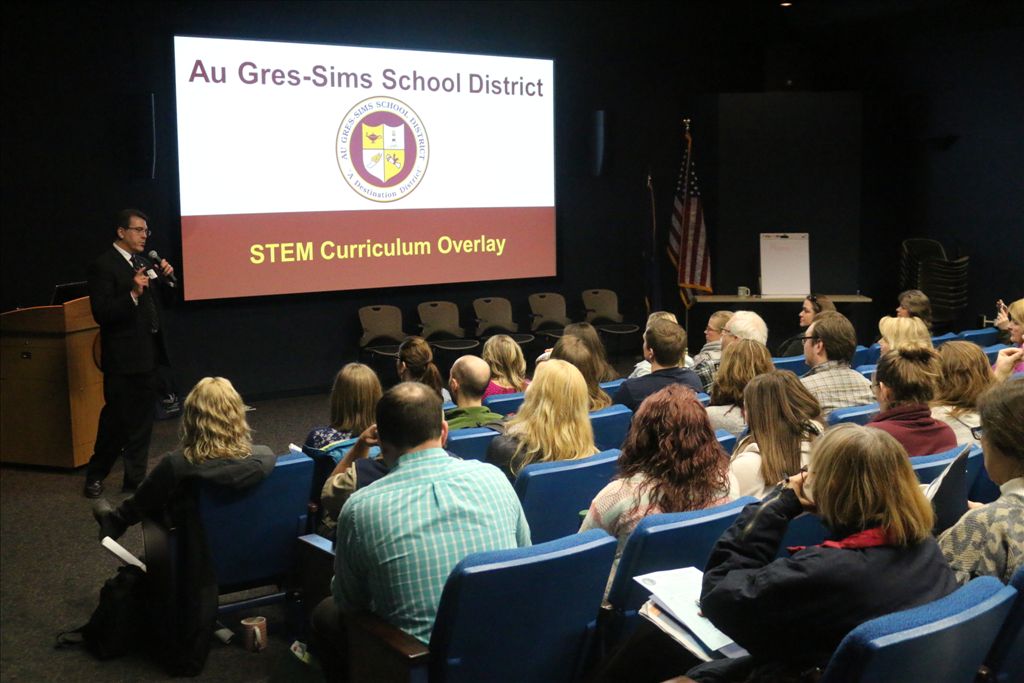 Posted on February 26, 2016 by Brandon Schroeder, Michigan State University Extension, Michigan Sea Grant; and Tracy D'Augustino, MSUE
---
The recently adopted new Michigan Science Standards reflect a shift and trend in the education world toward providing more integrated and applied learning opportunities for youth. The Northeast Michigan Great Lakes Stewardship Initiative (NEMIGLSI) network partnership supports place-based stewardship education, and celebrates more than ten years of support provided to schools and educators and youth seeking to enhance their learning through the integration of environmental stewardship projects.
Recently, 76 educators and community partners celebrated these successes during the 11th annual regional NEMIGLSI network meeting held at the NOAA Great Lakes Maritime Heritage Center in Alpena, Mich. Facilitated by Michigan State University Extension (Michigan Sea Grant and 4-H Youth), NOAA Thunder Bay National Marine Sanctuary and Huron Pines AmeriCorps — among other leadership partners — this regional meeting serves to strengthen school-community partnerships across the region. Educators from more than a dozen schools came together with community partners to share educational presentations, trade resources and explore new ideas.
Integrated learning and more specifically "Integrated Learning accomplished through Place-Based Education" was the focus. Educational presentations highlighted examples, ideas, and lessons learned about integrated learning from the perspectives of an educator and students, a school administrator, a natural resource conservation professional, and the Michigan Department of Education...
To read more about this regional networking opportunity, click here!
Created on Monday, February 29, 2016