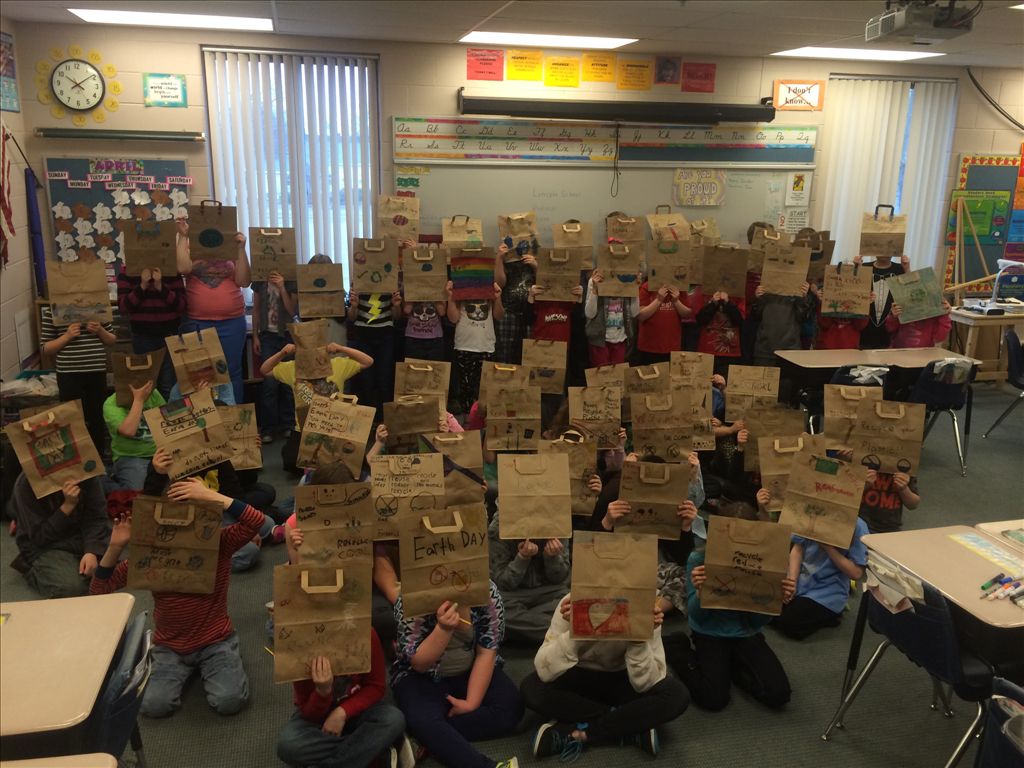 Created on April 21, 2015; Written and Reported By: Ashley McDowell
Some second, third and fourth graders at Lincoln Elementary spent Monday morning decorating paper bags to prepare for Earth Day.
As we told you before, the Thunder Bay National Marine Sanctuary along with the Great Lakes Stewardship Initiative is pairing up with Neiman's Family Market for the Earth Day Bag Project.
Where over 600 students within Alpena are decorating Neiman's paper bags with a message about conservation.
Monday students at Lincoln watched videos and had discussions about how to preserve our planet before coming up with some crafty decorations to draw on the bags.
Tuesday members of the Huron Pines Americorps wraped up the Northeast Michigan Earth Day Bag Project by visiting Besser Elementary to work with third and fourth graders.
So be sure to make your way out to Neimans Wednesday for Earth Day to see all the decorated bags by Alpena students.
Created on Thursday, April 23, 2015