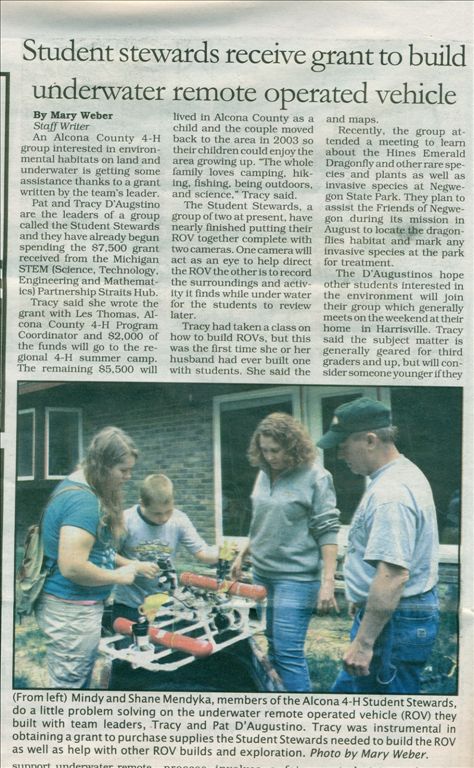 An Alcona County 4-H group interested in environmental habitats on land and underwater is getting some assistance thanks to a grant written by the team's leader.
Pat and Tracy D'Augustino are the leaders of a group called the Student Stewards and they have already begun spending the $7,500 grant received from the Michigan S.T.E.M. (Science, Technology, Engineering and Mathematics) Partnership Straits Hub.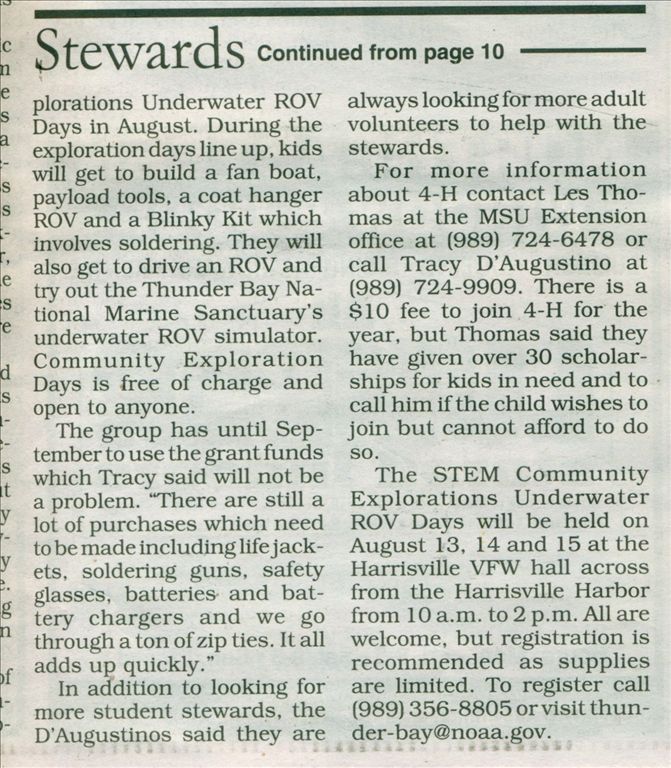 Tracy said she wrote the grant with Les Thomas, Alcona County 4-H Program Coordinator and $2,000 of the funds will go to the regional 4-H summer camp...
---
To read the complete news article published by the Alcona County Review please click on the images below.
Created on Wednesday, October 29, 2014