Mission
The mission of the Little Traverse Conservancy is to protect the natural diversity and beauty of northern Michigan by preserving significant land and scenic areas, and fostering appreciation and understanding of the environment. Our service area includes Chippewa, Mackinac, Emmet, Cheboygan, and Charlevoix counties.
About Us
Since 1972, the Little Traverse Conservancy has evolved to become one of the most established and effective regional land trusts in the country. From a small group of dedicated volunteers, the organization has now grown to a full-time professional staff and more than 150 volunteers. We are funded entirely by individuals and receive no government funding for operations.
The Little Traverse Conservancy is a broad coalition of individuals, families, and businesses who agree that the acquisition and protection of natural land is important if we are to retain the quality of life which makes northern Michigan so attractive. The Little Traverse Conservancy is supported entirely by people who willingly donate their time, talent, and financial support to protect irreplaceable natural land. The Little Traverse Conservancy represents people's willingness to put their money where their heart is to protect natural land. We seek to adorn our communities, as they grow, with beautiful open spaces. Just as an architect uses plantings and gardens to add to the aesthetic beauty of a building, we work to provide scenic views, open spaces, and wildlife habitat to enhance our communities.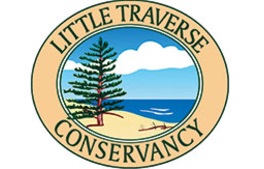 Little Traverse Conservancy
3264 Powell Road
Harbor Springs, MI 49740
Projects
| | | | |
| --- | --- | --- | --- |
| | | Info | |
| | Monitoring seasonal wetlands across northern Michigan | Info | |