Mission
The Friends of Negwegon State Park's mission is to preserve, protect, and promote Negwegon State Park through stewardship, education, and research.
About Us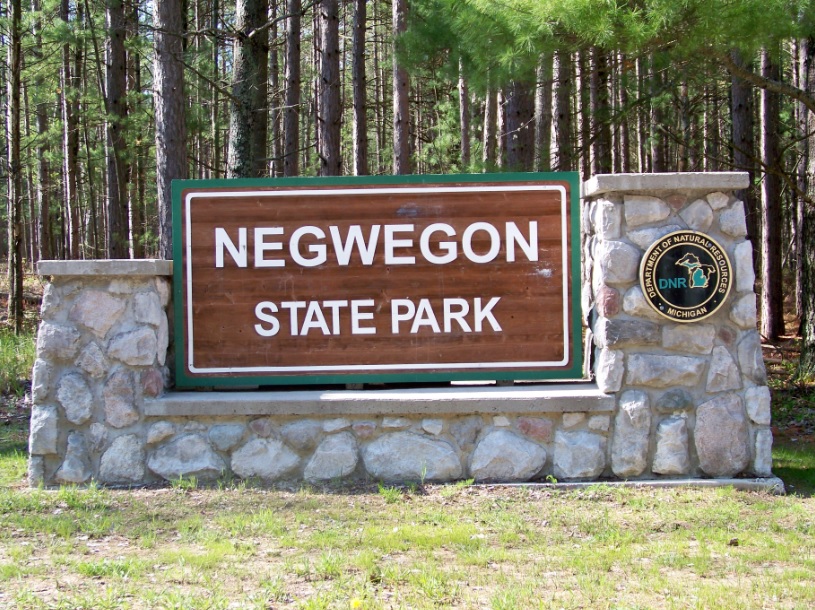 We are a non-profit, voluntary Association incorporated by the State of Michigan. Our mission is to "Preserve, Protect and Promote" Negwegon State Park. The Park comprises 2,469 acres including almost eight miles of undeveloped Lake Huron shoreline located within Alcona and Alpena Counties. Within the Park are four distinct topographical zones:
1) dunes and swales
2) bogs
3) grasslands
4) upland deciduous forests
Access to Negwegon State Park is by way of a seasonal road or by water. Notable features of the Park include rare birds, mammals and reptiles, endangered plants and trees, pre-historic native American ruins and off-shore ship wrecks.
Membership in our Friends' Organization is open to the public. Click on the membership link on the left.
For more information on the Friends of Negwegon State Park and how you can get involved, contact Sue Keller, FoNSP President at (989) 724-6653.
Projects
| | | | |
| --- | --- | --- | --- |
| | | Info | |
| | NOAA's B-WET program is an environmental education program that promotes locally relevant, experiential learning in the K-12 environment. | Info | |
| | Alcona seventh and eighth graders are working to educate their local community on threatened and endangered species that can be found at Negwegon State Park. | Info | |
News
Monday, December 1, 2014
Wednesday, November 12, 2014
Wednesday, September 4, 2013
Wednesday, August 1, 2012