Thursday, November 9, 2023
to Saturday, November 11, 2023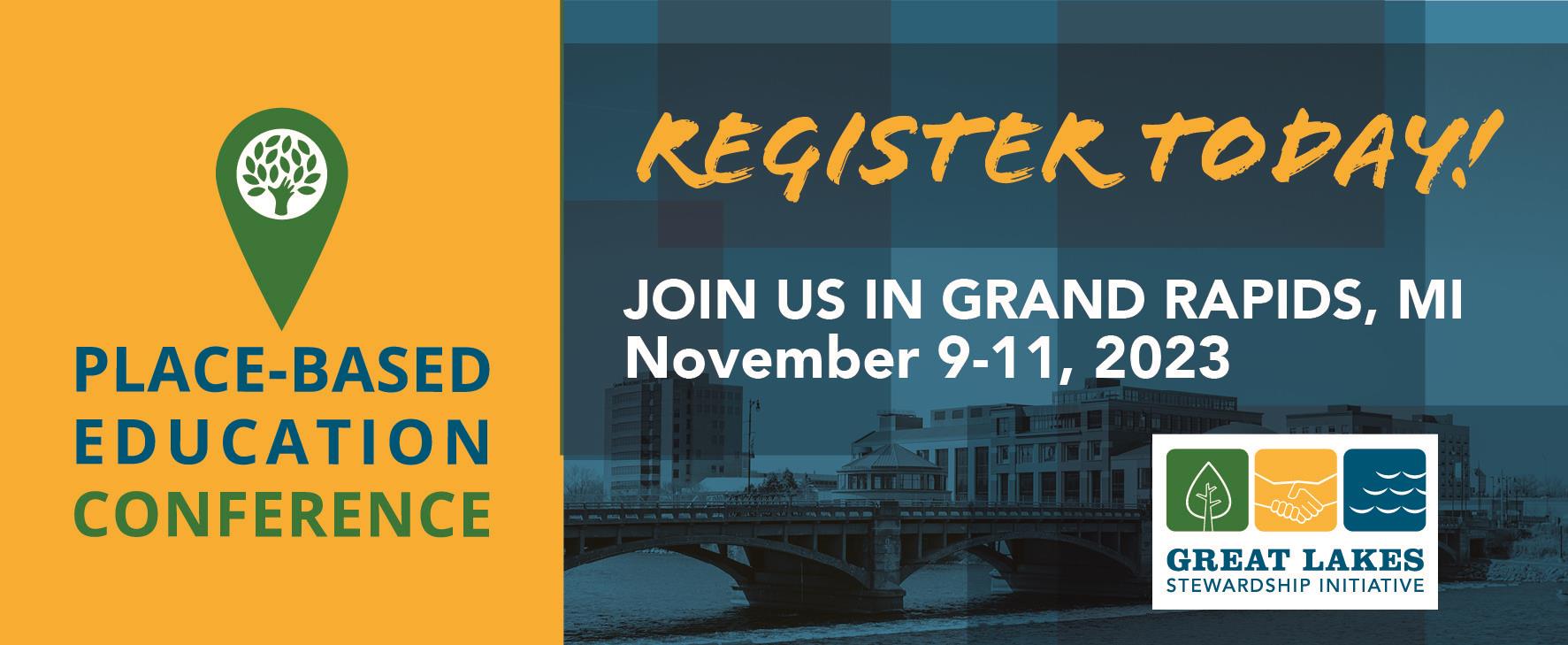 The Great Lakes Stewardship Initiative invites you to join us for the 8th Place-Based Education Conference. Come experience a three-day conference designed to inspire and support a community of educators around the power of place-based learning.
Place-based education transforms how teachers teach and how students learn by expanding classrooms to include a community's organizations, history, and natural features. Investing in place helps youth engage in meaningful learning and civic life, provides vital support for teachers, and strengthens communities.
Who should attend?
This national conference is for K-12 educators and students, university faculty and students, non-formal educators, natural resource professionals, staff of community organizations, business leaders, policy makers, and funders.
Visit: https://placebasededconference.org/ for more info and to get registered.
**Contact Meag Schwartz about discounted registrations for hub-affiliated partners and teachers.