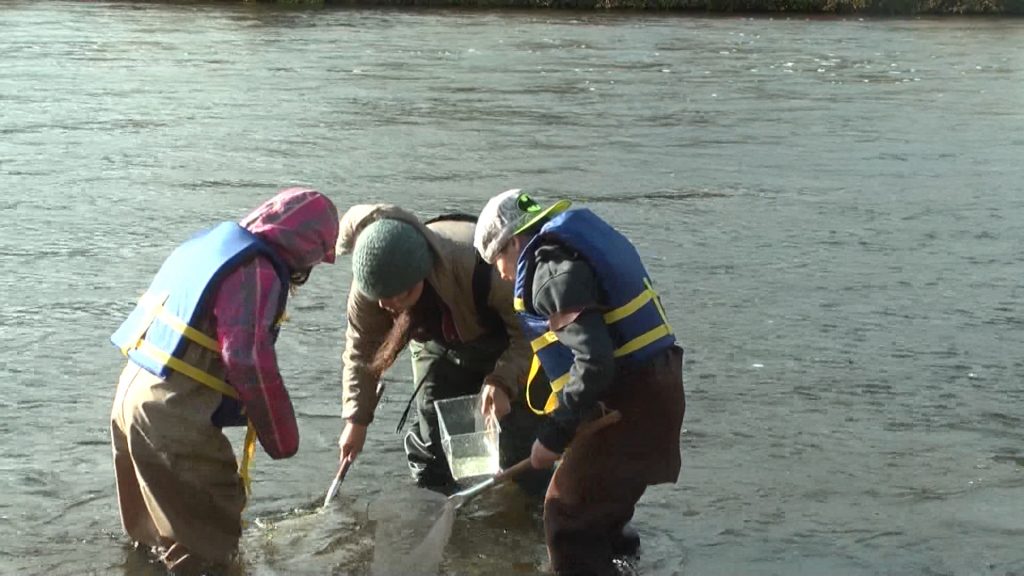 (Photo courtesy/Michael Beiermeister)
October 13, 2018
By Michael Beiermeister
Alpena — 5th graders from Ella White Elementary spent the afternoon collecting rusty crayfish, zebra mussels, and plastics from the Thunder Bay River near 4 Mile Dam.
Three sections of the fifth grade class rotated through each station, first collecting and analyzing the rusty crayfish. They also gathered zebra mussels to be assessed and measured. At the final station, the 5th graders analyzed microplastics and measure pH levels. The project has been happening for the past 11 years.
"We've been able to collect a lot of data of the years, and the kids have been able to use that data to compare what we saw the first few and what we're seeing now," said 5th Grade Teacher Robert Thomson.
See the full story here
Created on Thursday, October 25, 2018