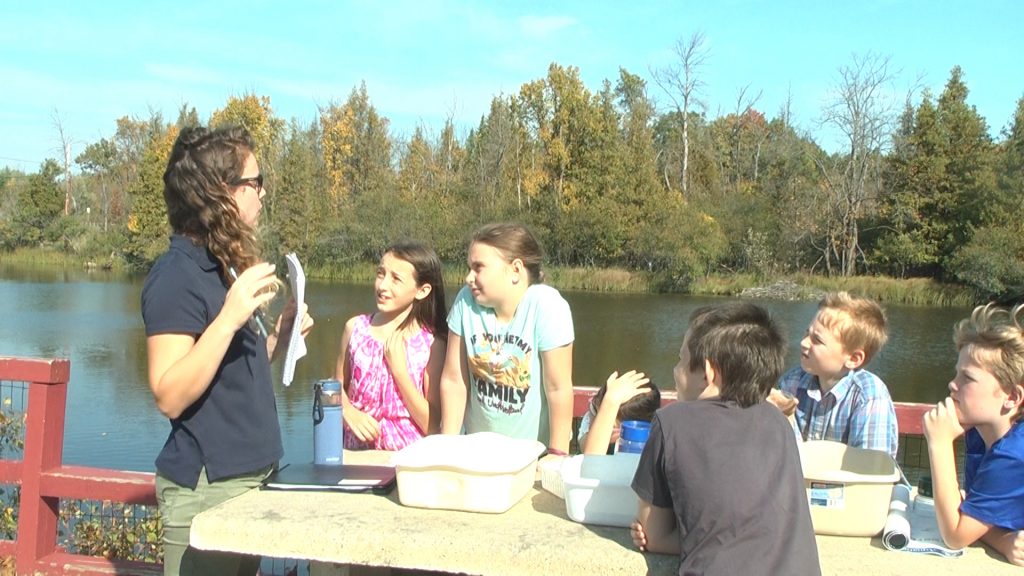 (Photo courtesy/Michael Beiermeister)
October 10, 2018
By Michael Beiermeister
Alpena — Fifth-graders from Ella White Elementary had a busy afternoon over at Arthur E. Sytek Park in Alpena on Tuesday morning.
The children adopted the park to help make enhancements and learn about the nature that inhabits this ecosystem. Students wrote in nature journals about what they saw, examined the different animals and plants, collected trash, and took water samples to be analyzed.
"It's great to see the curiosity in the students eyes," said NEMIGLIS Network Coordinator Meag Schwartz. "They just have a sense of wonder and, they really appreciate the natural beauty here."
The project created in partnership with the Northeast Michigan Great Lakes Stewardship Initiative (NEMIGLSI) and Huron Pines AmeriCorps helps the kids become better environmental stewards in the area. It teaches them to be aware of their surroundings and conscious about issues facing the environment.
See the full story here
Created on Thursday, October 25, 2018