The Guide - leading you to the best that Northeast Michigan has to offer.
By: Brandon Schroeder and Daniel Moffatt, special to The Guide.
---
ALPENA - Do you remember what you learned in sixth grade?
For today's enthusiastic students at Thunder Bay Junior High, the lessons they learn are hard to forget.
These sixth graders are sure to remember the times they adopted a Lake Huron beach to lead shoreline clean-up and habitat monitoring projects.
Or days spent stomping through the muck, removing invasive buckthorn along Bagley Creek to promote native habitat restoration and improve water quality in their school's outdoor education site.
And certainly they will remember staying late after school to plant a colorful collage of native plants while creating a schoolyard butterfly garden.
Thanks to teachers and community partners, these Junior Wildcats kicked off their school year by taking their classwork out of the classroom, practicing the methods of place-based education to explore and enhance their community and its natural resources...
--
The Guide - October 2013: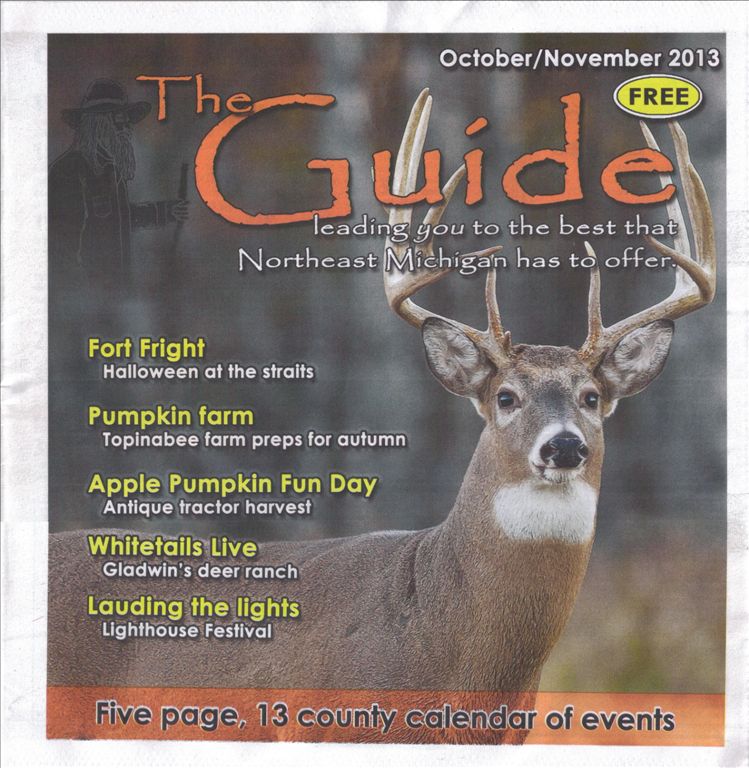 The Guide, Page 20: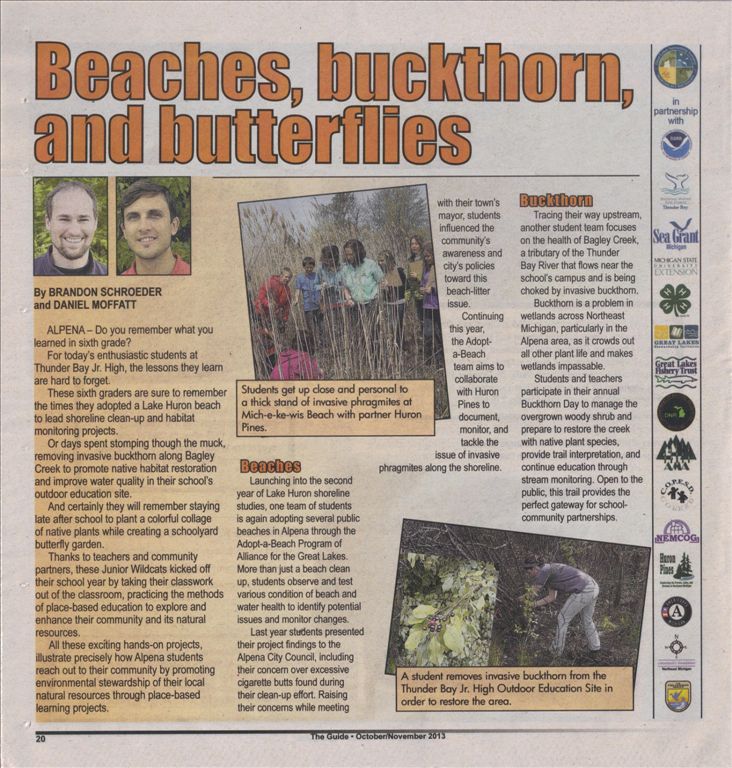 The Guide - Page 21: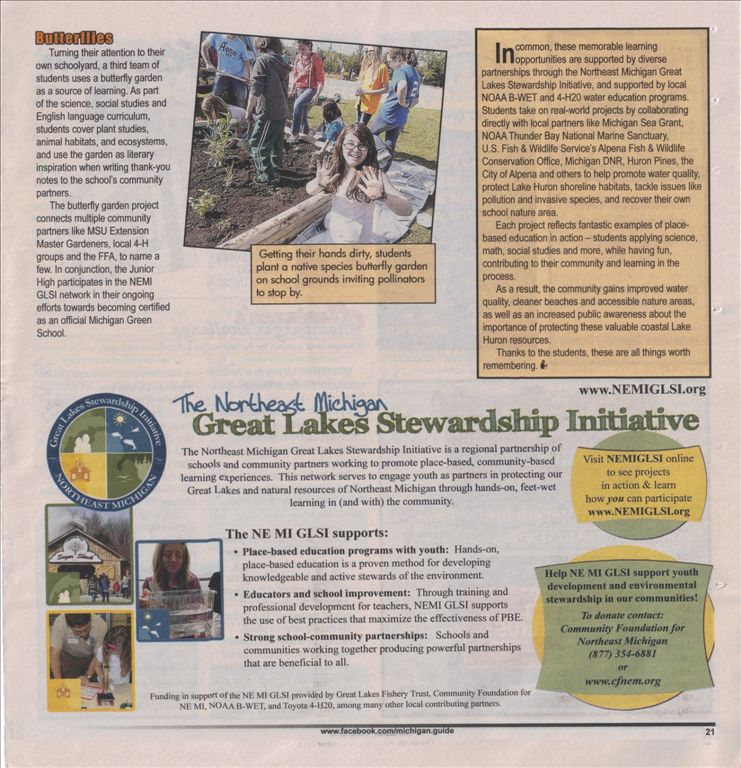 Created on Thursday, October 17, 2013